Are you looking to have high quality, professional business cards printed? We can help! In this digital age, it's easy to think business cards are a thing of the past; an outdated promotional tool. The fact is, nothing could be further from the truth. Your business card says a lot about you and your company. It may be the first impression you make with a potential client. An article in Entrepreneur Magazine highlighted why business cards are still a highly valuable part of business marketing.
At CenTex Printing, we work with you every step. If you are looking for a unique business card design, we can start by developing a professional layout, customized to suit your needs. Since we are a local printing company, we can work with you on a personal level, face to face.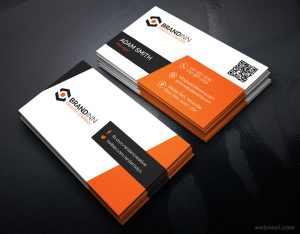 Our custom printed business cards offer a wide variety of options to suit your specific needs. With different stocks of paper to choose from, including thick and luxurious options, you can select the perfect card for your brand. Additionally, we offer a range of finishes to further elevate your business cards, including glossy, matte, and soft-touch options.
At CenTex Printing, we pride ourselves on our commitment to delivering high-quality products that exceed your expectations. Our state-of-the-art printing technology ensures that every card is printed with precision and care, resulting in a product that truly stands out.
Ordering custom printed business cards from CenTex Printing is easy and hassle-free. Give us a call at 254-771-2422 or send an email to quotes@centexprinting.com  If you already have your own artwork, we will have your upload your business card design to us.  If you need something designed from scratch, then our in-house Graphic Design experts can help!  You can work with our team of designers to create a card that perfectly captures your brand. With our fast turnaround times, you'll have your new business cards in hand in no time.
Custom Business Cards Printed Locally For You!
Mass produced, online business card printing services like VistaPrint have changed the face of commercial printing, but the one thing they don't offer is a place where you can go and actually interact with them on a personal level. Even as the availability of online printing grows, there remains a desire for many consumers to do business on a local level.
At CenTex Printing, we work with you from start to finish, and we will even deliver the finished product in person, free of charge.  Want to meet with us first and see how we can help?  No problem!  We do most of our printing in Temple, TX, so don't hesitate to stop by our office, and we will be happy to discuss your needs, show you samples, and help layout a design that is right for you.
Rush Printing Service Available
Next day business cards are printed here in our Temple, Texas office.  If you are in Temple, Belton, Killeen and the surrounding Central Texas area, we can rush your order and deliver them to you.
Same day business card printing may be available, but be sure you call or stop by our office to discuss the possibility first.  Having print-ready artwork definitely helps us when it comes to same-day printing.
We will never let the quality of our printing be sacrificed for sheer speed.  If for some reason we don't feel that we can give you the highest quality same-day or next-day printing service, we will let you know the moment you place your order.